BANKET, The Revenge on the Macbeths
I'm very proud to present my first scenography.
This musical theatre production by Opera Vlaanderen for kids explores questions about rage, fear and resentment. Where do the roots of evil come from? What does it mean to take revenge? How can I contend with the world outside that is often dark and unfair?
With elements from Shakespeare's masterful play and Verdi's musical masterpiece, Tom Goossens and composer Mathias Coppens have created a radical adaptation for children ages 9 and up. Their work is based on classical musical structures, rooted in a theatrical language taken from opera. A female vocalist, Zofia Hanna plays the role of Lady Macbeth, and an actor, Bert Dobbelaere plays Macbeth. The Opera Vlaanderen Children's Chorus performs all other roles.
About the story:
Mr. and Mrs. Macbeth leave a child behind, presumed dead. Just as in Verdi's opera Macbeth, the ghost of the murdered Banco appears to his murderers during a festive banquet, in this spooky adaptation, a group of mysterious children appear to the Macbeths and swear revenge. The sumptuous banquet thus devolves into a creepy nightmare in which a group of children take revenge on the wicked world of the adults.
Team
Libretto and staging
Composer
Original composition
Conductor
Set
Conrad Willems
Costumes
Lighting
Dramaturgy
Orchestra
Cast
Lady Macbeth
Mister Macbeth
Childrens' Choir
Kinderkoor Opera Vlaanderen
Photography: Cedric Verhelst
Co-production with Muziektheater Transparant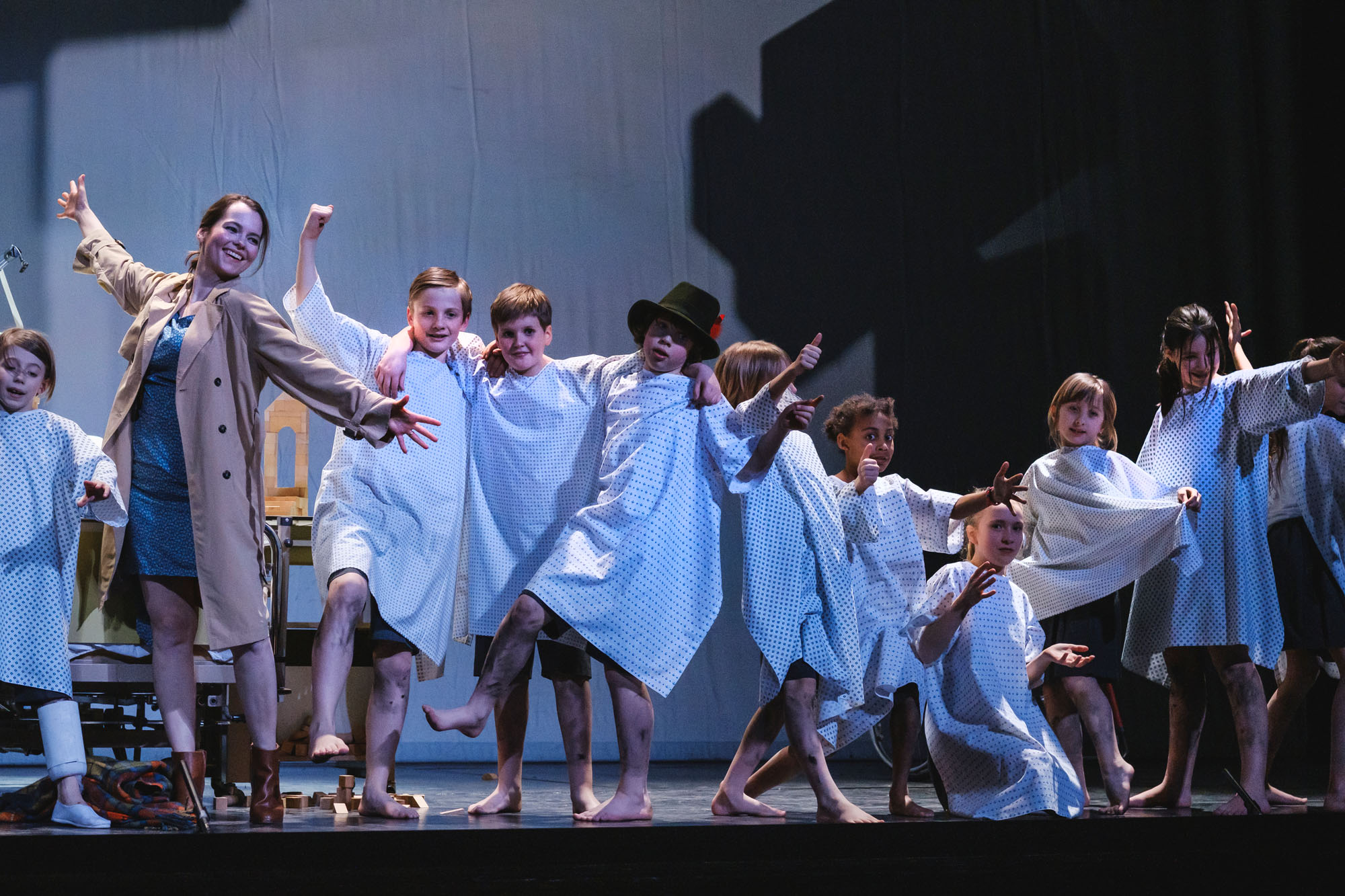 Opera Scenography